What Does the Fire Damage Cleanup and Restoration Process Look Like?
10/6/2022 (Permalink)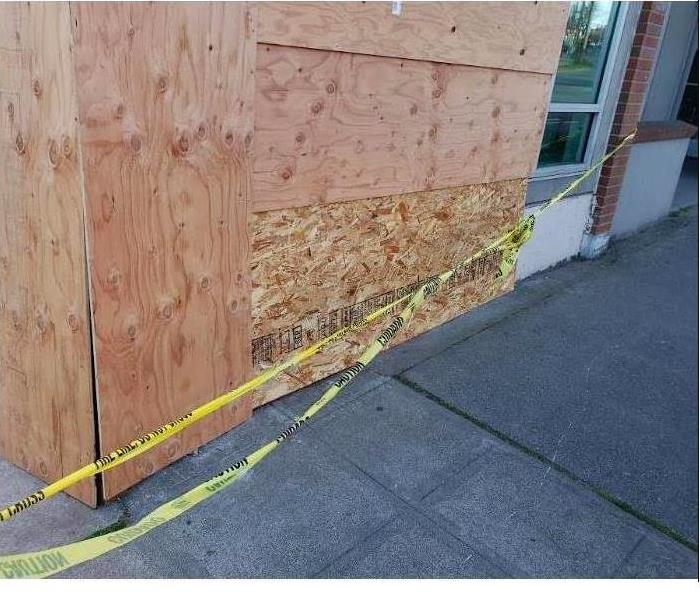 This local business owner was needing assistance after they suffered a fire in their commercial property.
What Does the Fire Damage Cleanup and Restoration Process Look Like?
The first steps of a fire damage restoration job don't always happen at the scene. If there's been a serious fire, firefighters and emergency medical personnel will be there first. They'll follow strict protocols for removing victims from the building and ensuring that everyone is safe. After that's done, it's time for the cleanup team to go in and start working on the damage caused by smoke, soot, and water—and sometimes even mold growth. It's a complex process that can take several days or weeks to complete; here are some details about what happens during each step along the way.
First Steps at the Scene
The first steps in the fire damage cleanup and restoration process begin at the scene of the fire. Firefighters are sent to put out any flames and determine whether or not it is safe for cleanup to begin. If it is, then cleanup must happen as soon as possible because water can cause more damage if left on materials for too long.
Once firefighters have determined that it's safe to enter a damaged home or business, they will act quickly so that mold doesn't start growing within 24 hours of its last use (when mold begins growing). The next step in this process involves assessing what exactly needs cleaning up and which materials need replacing after being damaged by water or smoke during a fire.
Smoke and Soot Removal
After the fire has been extinguished and contained, it's time to remove any smoke and soot from the property. This is done using specialized equipment that fans out airflow to fluff away debris particles, leaving a clean surface behind. The next step is removing any damaged materials, debris from the property, and any hazardous materials from your home or office space. After this process is complete, we can begin cleaning up the smoke odor with biodegradable deodorizers designed specifically for this purpose.
Fire Damage Restoration
Fire damage restoration is a complex process that involves removing smoke and soot from the structure, cleaning and sanitizing the structure, and drying it. It may also involve the reconstruction of the structure.
If you want to learn more about fire damage restoration or require assistance with this process, call our SERVPRO of Shoreline/Woodinville team today!
Water damage restoration
Water damage restoration is a complex process that involves removing water from the damaged area and drying it out. Once the water has been removed, you need to secure your home from further damage by keeping it warm and dry.
To restore your belongings, there are some steps you can take:
Drying out: This involves putting free-standing fans in different parts of your house for air circulation, using dehumidifiers to remove extra moisture from the air, and opening windows or doors for ventilation.
Sanitizing: You should also sanitize certain areas of your home with bleach or other disinfectants; this is especially important after flooding because bacteria from sewage could cause serious illnesses if left untreated.
Reconstruction Services
Once you've decided to hire the services of a professional restoration company, your next step is to decide which damage repair services are right for your home. To help with this decision, we've broken down the fire damage cleanup and restoration process into three phases:
Removal of damaged materials
Repairing and replacing damaged items
Repairing structural damage
We hope this article has given you a better understanding of the fire damage cleanup and restoration process. If you have any questions or concerns, please feel free to contact us. We're happy to help! If your home or business in Shoreline, WA, suffers from a fire loss, don't hesitate and give our SERVPRO team a call today!