Watch Out for These Common Causes of Commercial Water Damage
4/17/2021 (Permalink)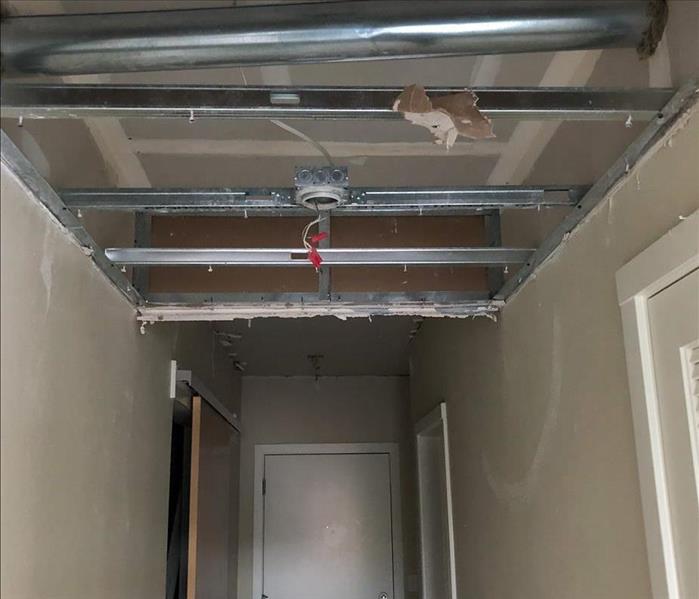 SERVPRO of Shoreline / Woodinville can respond immediately to your commercial water damage emergency regardless of the size or scope of the damage.
Running a business is hard work for most people, but water damage, such as that caused by a broken pipe and flooding, can present a whole new set of issues. If you are a business owner in Woodinville WA make sure to look out for these common water damage causes.
Types of Problems
In a business, the causes of water damage can take many forms:
• Broken pipes
• Toilet overflows
• Supply line breaks
• Fire sprinkler system faults
When these incidents happen, it can cost a pretty penny to repair the damage. Some examples of damage include flooding, damp carpeting and drywall, standing water and mold growth. It may also be difficult to continue working in your building until everything is fixed or replaced. Therefore, it's important to keep an eye out for these issues and call water repair experts if you notice anything that could result in potential water damage.
Dealing With Commercial Water Damage
If your business has water damage from a broken pipe or a supply line break, it's imperative to call a commercial water damage restoration team to handle the situation and restore your business to its original condition. When working on repairing your business, a professional team should be able to perform these services:
• Extracting standing water and drying your building
• Drying and dehumidifying to remove remaining moisture in carpets and walls
• Sanitizing to clean your belongings and eliminate odors
• Restoring to repair affected areas or initiating reconstruction based on how severe the damage is
Taking these steps can ensure your building will be safe and clean. This is imperative for you and your employees when you return to work.
Owning a business is difficult, but preparation is important to make sure that you're ready for any future issues, such as a broken pipe, that may happen down the road. That way, you'll be able to take the necessary steps to solve problems like water damage, whether it's caused by natural disasters or internal structural issues. Give SERVPRO of Shoreline/Woodinville a call for more information on commercial water damage services.