4 Essential Water Damage Restoration Steps
12/16/2021 (Permalink)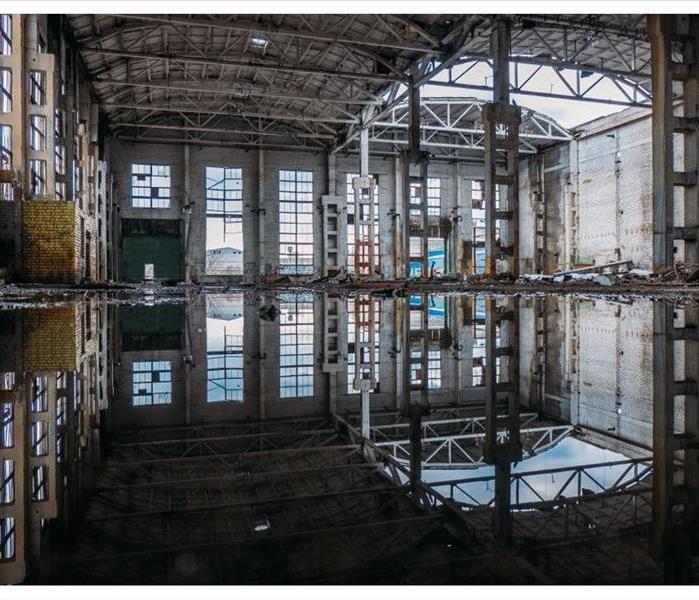 SERVPRO of Shoreline/Woodinville has trained restoration technicians ready to help after water damage. Call us!
4 Steps To Recovering From Water Damage
Regardless of your building' age, broken pipes and water damage may be serious concerns. Because excessive moisture can cause secondary mold contamination, it's essential to respond to leaks and flooding quickly. To help ensure a timely and efficient water cleanup, you may want to consider consulting a professional restoration service. To safeguard your facility's integrity, the team you hire should complete four key steps during the process.

1. Document Damage

Most commercial property insurance policies cover damage resulting from leaking pipes. To file a complete claim, you may need to provide evidence of destruction. For this reason, you should ensure someone takes photographs or videos before cleanup efforts commence.

2. Remove Saturated Items

Any standing or pooled liquid should be promptly drained from the premise. It's also essential to remove every saturated item from your building. This includes office equipment, upholstered furnishings and carpets.

Water can also seep behind walls and soak insulation. For this reason, you should also remove and discard wet drywall.

3. Dry Affected Space

Water damage can result in substantial mold growth. To help reduce this risk, it's important to thoroughly dry the affected area as quickly as possible. Your water cleanup team may open windows and employ fans and dehumidifiers to expediate the process.

4. Verify Absence of Moisture

Depending on the severity of flooding, it may take several days before the site is dry. Because mold is adept at growing within hidden areas, it's critical to verify the absence of moisture before replacing destroyed flooring and drywall. Your restoration crew can utilize moisture meters to ensure the site is adequately dry and ready for the final phase of reconstruction.

Recovering from broken pipes and extensive water damage can be a daunting experience for any Bothell, WA, business. By completing these four critical steps, a professional cleanup team can help you efficiently evaluate and address the situation, allowing you to focus on vital business operations.