What You Need to Know About Mold
4/13/2022 (Permalink)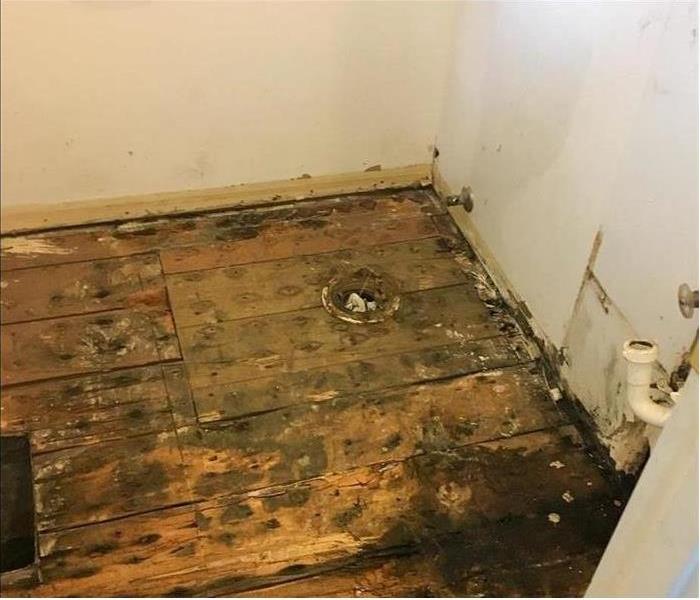 Is it possible to find the mold? Our SERVPRO staff can help if mold damage has occurred in your home or business in Woodinville, WA.
Mold: Everything You Need to Know
If your business' building has suffered from any type of water damage, be it a broken pipe or a typical Woodinville, WA, flood, you know how challenging the restoration process can be. What you may not know is that the true danger lies ahead in the form of fungi like black mold, also known as Stachybotrys, which can grow on almost any surface with a moisture problem. The most common types of mold include:
Stachybotrys
Mucor
Fusarium
Cladosporium
Chaetomium
Aureobasidium
Alternaria
What Is Mold?
Mold is a category of fungus, a small organism that exists almost everywhere in the world. It can have a wide variety of appearances, from fuzzy to slimy and everything in between, and can appear in a range of colors, such as white, black, orange, purple, and green.
Where Does Mold Come From?
Mold spores, which are the equivalent of plants' seeds, are floating through the air almost everywhere around us, searching for a hospitable new home. They can land on almost any type of surface, but especially thrive in moist and dark areas. They grows at an incredibly rapid pace, so it is crucial to catch a new black mold growth right away.

How Do You Get Rid of Mold?
Even if you wipe away all the mold you can see, countless spores inevitably remain embedded into the surface on which they were growing. This means that home cleanup efforts are rarely effective at keeping the mold away for good. The most important step to take if you notice any mold growths in your building is to halt any water damage if possible, and then call your local mold cleanup experts. Professional techniques and equipment can exterminate the mold spores altogether, ensuring that it won't just grow back the next day.
Black mold spores can begin to spread within 24-48 hours of water damage, and the longer you let them grow unchecked, the more difficult mold cleanup will be, so don't wait to take action.