4 Common Areas a Facility Manager May Find Mold
1/6/2020 (Permalink)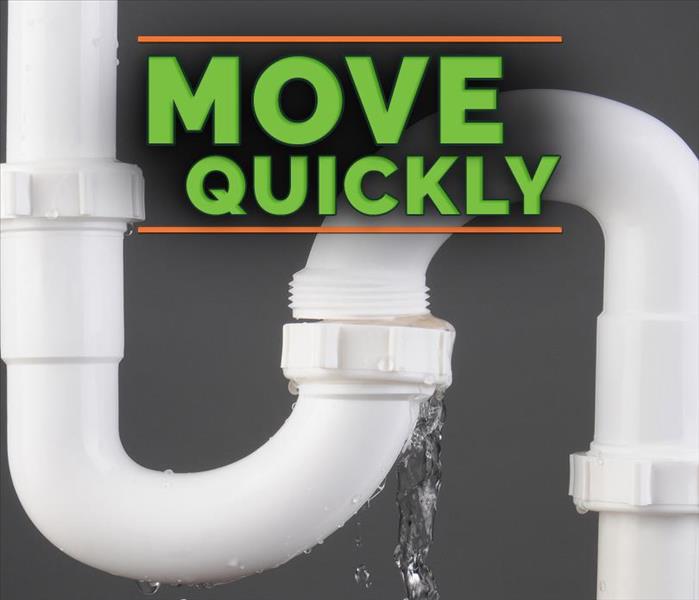 Fix plumbing leaks quickly. The steady stream of the leak will attract mold growth and become a bigger problem
4 Common Areas a Facility Manager May Find Mold
As a facility manager, you are concerned about the appearance and functionality of your commercial property, and part of ensuring those things is to clean and maintain a healthy environment. Therefore, you are likely concerned about mold growth and prevention. To help ensure that your building is clean and clear of mold, pay special attention to the following four areas of the facility.
HVAC systems

Boiler rooms

Kitchens or break rooms

Bathrooms


HVAC Systems

Ask any mold remediation specialist in The Highlands, WA, and they will tell you that HVAC systems often cause mold problems in extensive facilities. Commercial AC units, especially, can have minor leaks in condensate lines that lead to water damage, which in turn contributes to mold development.

Boiler Rooms

Boiler rooms are another hotbed for mold growth for two reasons: (1) moisture or humidity and (2) warmth. Mold cannot survive without water. Also, spores cannot root and spread in frigid temperatures. Therefore, the boiler area is a safe haven for fungal development, which means you should clean this area routinely.

Kitchens or Break Rooms

While high humidity provides a safe space for mold spores to take root, it can also spread in temperature-controlled and ventilated areas, like break rooms and kitchens. Refrigerators, cupboards, water coolers, microwaves and more are all appliances and storage spaces that contribute to an environment conducive to mold growth, especially when food is thrown into the mix.

Bathrooms

Next, consider the bathrooms in the building. These rooms have plenty of water, and with the pipes in the wall cavities, there exists the opportunity for leaks and the development of mold. Therefore, if there are maintenance closets that have access to bathroom plumbing, check the area periodically to make sure nothing is developing.
Facility management is a title that encompasses the functionality and cleanliness of a commercial building. Part of a manager's job, then, is to make sure the property is free of mold growth. Therefore, check the four areas above as well as the rest of the building routinely.